The British International School in Moscow
28 years of Excellence in Education
We are one of the first schools accredited by the UK Government BSO inspection scheme with the highest score across all criteria. We remain true to the traditions of a classical British education
Our graduates enter the Top 50 universities around the world
100% of our graduates enter leading universities in Russia and all over the world. Thanks to high exam results, graduates get the opportunity to apply for grants and scholarships
Exam results are above the world average
For the tenth year in a row, the average IB result exceeded the world average and with us achieving 36.3 points. IGCSE results were above the UK average in 2021
International IB and A-level programmes
We are the only school in Moscow that offers a choice of two international pre-university programmes IB and A-level, as well as the possibility of transferring between them
The average class size is under 15
No more than 20 students study in the same class. One of our main priorities is a high-quality personalised approach to everyone
Fully qualified teachers
All of our teachers are fully qualified professionals. Our Russian teachers also update their credentials every 3 years
The Queen has chosen us
In 2016, we became the first and only school in Moscow honoured to be featured in an album released on the occasion of the anniversary of the Queen of the United Kingdom
2 educational programmes: International and Russian
We offer a programme based on English National Curriculum and a programme in accordance with Russian Federal State Educational Standards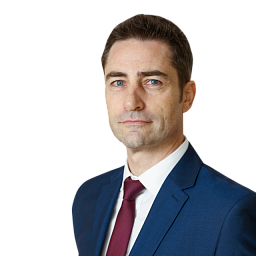 Stuart Purves
Headteacher¹ of School 1
m. «Voikovskaya»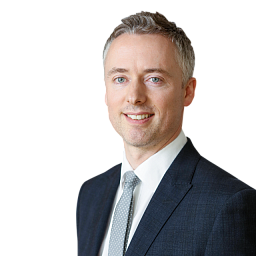 Daniel Kelly
Headteacher¹ of Schools 2 and 9
m. «Voikovskaya», m. «Profsoyuznaya»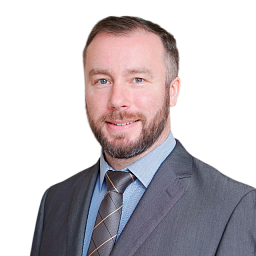 Tom English
Headteacher¹ of School 3
m. «Novoyasenevskaya»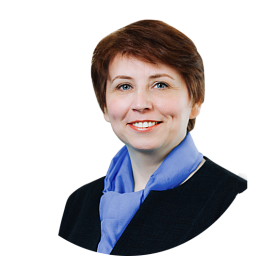 Olga Dmitrieva
Headteacher¹ of School 5
m. «Profsoyuznaya»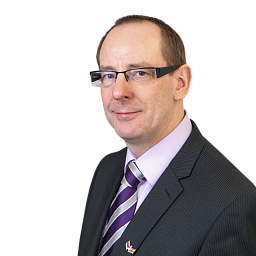 Paul Trainor
Headteacher¹ of School 7
m. «Voikovskaya»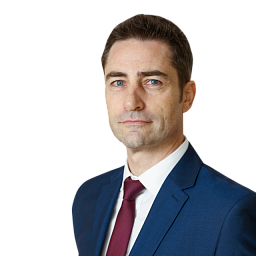 Stuart Purves
Headteacher¹ of School 1
m. «Voikovskaya»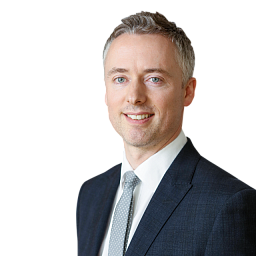 Daniel Kelly
Headteacher¹ of Schools 2 and 9
m. «Voikovskaya», m. «Profsoyuznaya»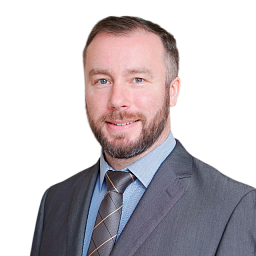 Tom English
Headteacher¹ of School 3
m. «Novoyasenevskaya»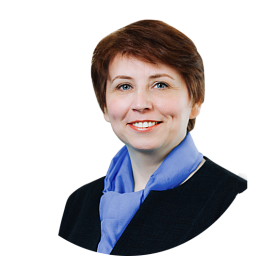 Olga Dmitrieva
Headteacher¹ of School 5
m. «Profsoyuznaya»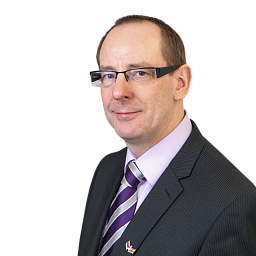 Paul Trainor
Headteacher¹ of School 7
m. «Voikovskaya»
International Programme
Results 2014-2022:


46% — from А* to А (average in the UK is 29%)
80% — from А* to С
Russian Programme
USE results in 2022:
Graduate statistics 2012-2022:
OUR GRADUATES
ENTER TOP-20

UNIVERSITIES IN THE WORLD
OUR GRADUATES ENTER
TOP-20 UNIVERSITIES IN
THE WORLD
Oxford University
Cambridge University
University College London
Princeton University
University of Pennsylvania
Accreditations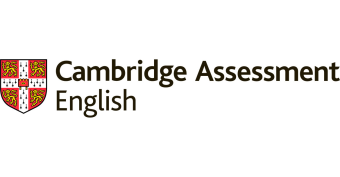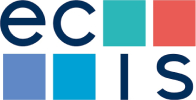 Accreditations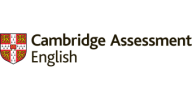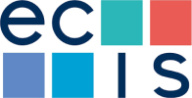 mother of Oleg Gorguraki, Year 5, School №2
—
19 January 2023
Natalia Gorguraki
From the bottom of my heart I want to thank dear teachers of the 5SR class for their professionalism and responsiveness. Oleg really likes the school. The son always attends classes with pleasure, and maintains active communicatio...
mother of Mia, Year 1, School №1
—
23 December 2022
Cynthia
For the past 4 months, great progress has been made by Mia in all her aspects, this is because of the BISMs excellent education concept and good education climate. Thank you to all of the teachers and staff in BISM. I feel fully friendly...
parents of Nicole Christie, Year 2, School №2
—
6 December 2022
Jon and Emiliya Christie
We are delighted that Nicole settled into life of BISM. She loves school and is excited to go everyday! Thank you for all your efforts.
father of Akhilecs Hooda, Year 3, School №2
—
1 December 2022
Sumit Hooda
Thanks for the hard work put in by the teachers and the administration in the continuous development of our ward.
mother of Jade Sdumbu, Year 4, School №2
—
11 November 2022
Aune Amuthenu
I would like to take this opportunity to convey my sincere thanks to Mr. Kelly, Mr. Brown, all teachers and entire school management for your commitment to the development of our children.
mother of Treya Malakoff, Year 3, School №2
—
28 October 2022
Kristi Malakoff
Thank you very much for all your hard work. Treya had a great year!
We are deeply grateful for the time we had at The British International School. Thank you for equipping my child with a better future. We can see our child growing into a mature and independent individual both academically and soc...
This semester we have seen our son make very clear progress: he began to speak English in full sentences, began to express his thoughts and was willing to share his thoughts. The most important thing is that he is very happy every...
Thank you very much for all the efforts the school puts into its pupils and the warm relationship you keep with the parents.
We are very proud of our daughter's progress. Thanks a lot to all the teachers and your support throughout the year.
former School 3 student
—
29 July 2022
Kirill Ivanov
Having spent 13 years studying at BIS it is difficult to imagine life without it. Its human-like character, sincerity and care leave a positive imprint on every one of its pupils as they become part of its vibrant international co...
Dear Mr. Kelly,
I got Lale's Cambridge exam results this morning and once again I was very proud with my daughter.
I would like to thank you. I has been a great year for Lale. It was a big challenge coming to live in a foreign...
mother of Alexandra Pertel, student of School 3
—
15 June 2022
Natalia Pertel
First and foremost, I want to thank the entire teaching staff for such a sincere farewell to Alexandra!

When Alexandra shared with us how heartily the teachers and classmates saw her off during her last school day at the BIS, our...
Mother of Michelle Sundara
—
8 May 2022
Mrs. Sundara Sandhya
I am a happy parent of my daughter Michelle Sundara who is completing her 4th grade in your school number 4.In the beginning as any parent I was worried about the lack of homework and the empty school bag she carries .But my worri...
father of Vanessa, 2 class.
—
4 May 2022
Fadi Gazogli
We'd like to thank you. It was a great job. We could see Vanessa's progress in English.
mother of Platon Sadovnichii, Reception
—
26 April 2022
Anna Sadovnichaya
Thank you very much for a perfectly organized study process and the excellent teachers who contribute to such a big knowledge progress in just a 4 months period.
mother of Veronika Morozova, 27C
—
17 April 2022
Daria Morozova
Thank you for a great and supportive start of Year 2. We will try to follow all your advice.
School 3 graduate
—
23 March 2022
Alexandra Ivanova
It has been over 5 years since I left BIS but I look back at those years warmly. BIS is a truly special community where I made some of my closest friends, found a passion for certain subjects, and learned the true value and import...
mother of Ariel Zelansky, 1 class, Noam Zelansky, 3 class, Daniel Zelansky, 6 class.
—
10 March 2022
Marina Zelansky Hotoveli
Thanks a lot for your hard work to provide a comfortable adaptation to the school system process for Ariel. He enjoys the studies and we hope that he will reveal his potential in full with your help. Thank you for your attention ...
School 9 student's parents
—
13 February 2022
Eva and Ulrich Kröll
Due to our current family-quarantine Carolina had online-schooling yesterday and participating via a screen to her class. We want to take the opportunity to give a small feedback to the remote option:
We are very impressed...
Looking back at the school years, I am immensely grateful for every moment spent in BIS- the place where you truly want, not just have to be in. It has been 6 years since I first came here and if somebody asked me whether I would ...
BIS graduate
—
9 January 2022
Sarita Sinha
I studied at the British International School of Moscow from 1997 to 2010. After completing my IGCSES and International Baccalaureate successfully, I went on to study medicine at the University of Glasgow. I now work as a radiology...
Pola's parents
—
26 December 2021
Radek and Kasia
Find please our great thank you for cooperation, ambience my daughter found in the school, teachers and all school staff way of working, patience and help.
Thank you for the achievements in education of my children. It was really...
I woulI would like to tell many thanks for teachers BIS. It's a place where children have many opportunities to develop and thrive. Because lessons are lively, challenging and provide pupils with many opportunities to think critic...
Thank you so much for everything! Treya absolutely adores Ms. Yana and Miss Van Oosten. She is excited to get up every morning and can't stop talking about school every evening. It has been such a positive experience for her. Than...
Juste Mileviciute-Sliziene and Mindaugas Slizys
We would like to express our sincere gratitude to all community of School Nr. 2. Our son gained deep knowledge in different kinds of subjects because of very competent and devoted to their work teachers, innovative learning methods...
Thank you so much for your great work, understanding and kindness!
It was a great year! With your help and support, attention and patience, Max's very First year at school will remain in our memory forever!
Sergey and Maria Romanchuk
We would like to thank BIS for the good job and kind attitude to our son Elisei who spent a great time in the school last year!
We will keep good memories and would like to wish you and BIS prosperity and new achievements....
Mrs. Tatiana Mitkovskaya and all Alexander's family
If you may already know, during this year Alexander Mitkovskiy submitted applications to private high schools in United States. With this email I kindly let you know that Alexander was accepted to 5 out of 6 schools in Los Angeles,...
A big Thanks to Mr.Drummond for being such a great teacher to Lucas this year – Lucas has enjoyed every single day a lot!!! Your school is amazing and we will miss it a lot!
I would like to thank you for your long-term support of our 3 kids (especially Sebastian reaches the Year 8…), because all of them have enjoyed a lot their presence at BIS Moscow. Our great thanks belong to Daniel Kelly, who welcomed...
Dear Mr. Bridge,
my son Ivan came back delighted by the trip to Frankfurt last week. He found it cool to be able to spend time with his friends during the holidays, whilst learning something new about the city they...
We also see how much progress Artemiy has made this year, especially taken situations when he occasionally switches to English or does some serious Math in his mind. We are very grateful to Mrs. Wilson and other teachers for...
Excellent school with high educational standards and teaching methods. Professional and highly respected teachers. I am more than happy and proud that my son is BIS of Moscow graduate.
The only need for improvement is the school facilities...
Alexey and Asya Semochkin
From our family, we would like to express deep gratitude to all BIS teachers and supporting / administrative staff for their efforts, enormous time, sincere warmth and care....and the immeasurable contribution to the development...
Whilst studying the IB at BISM 3, I experienced various difficulties with the workload - mainly completing the numerous essays required and becoming accountable for meeting deadlines. However, during my first year at university, I...
Looking back at my school years, I am happy to have studied at BISM3 - a place that has in some respects become a 'second home' for me. I remember first stepping into the school in Year 9 and feeling a sense of community (I still ...
Mrs. Teresa Pascente Guerrisi
Excellent level of the staff, teachers and direction of the School. Excellent level of the programs. We appreciated the good attitude on the part of the staff and all the teachers to the various needs of students and families.
Mother of Deividas Aidukas
Some of my family and I have watched the DVDs of the 20th Anniversary Concert and we were so impressed. What a very standard it was and such discipline and organisation shown by the children. I particularly applaud the choir who w...
Having been in this school for 15 years, I learned the importance of community and friendship. IB in this school is tackled with great caution and care for the students. The experience has not only been educational but also enjoya...
Thanks to the teachers hard cultivation. Steven in school learning is very happy, progress is also very big. Thank you for the happy growth of school and teachers.
We are very satisfied with Amin's attainment and we'll surely take into consideration all the teachers recommendations in order to get better results.
We'd like to express our gratitude to all the teachers especially to...
We can see a lot of improvement on Darwisy. Now he wants to get alone with peaple around. In last December he started to speak English at home. We as parents feel very excited. Our thanks to all teachers who had guided Darwis...
We are pleased of she wants efforts and express our gratidute to the teachers for their hard work. We will help Shiwen to develop her English by asking questions about the book while she reads and encourage her to speak English wh...
The teachers of ESL are very kind and have good ways of teaching. Gimmy is atracted by the topics and he loves learning and reading and doing exercise in class. They do a great job to improve Gimmy's English level. We are glad to ...
Sharlotte Braa Gron Felot
Thank you so much for all the kind words about Lucas - he really loves going to your school.
Xinyu has achieved a great progress in this semester. She loves the school very much! Please allow me to express my sincere thanks to you and all the teachers.
As it happens, unfortunately, school years do not necessarily provoke the fondest memories. We were lucky in our schools, but by the time we became parents ourselves and were to choose a school for our daughter we had come across ...
Контакты
WE WILL HELP YOU TO CHOOSE THE EDUCATIONAL PROGRAMME FOR YOUR CHILD